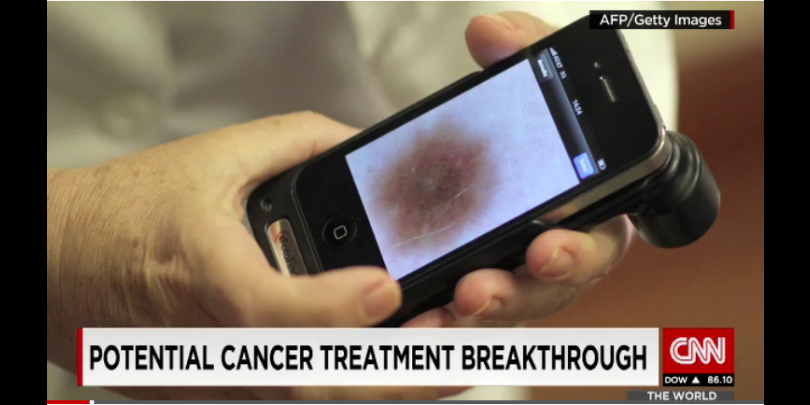 25 Apr

Researchers Hail New Cancer Treatment: Unlocking the Body's Immune System

By Don Melvin, CNN
Researchers meeting in Chicago are hailing what they believe may be a potent new weapon in the fight against cancer: the body's own immune system.
An international study found that a combination of two drugs that helped allow the immune system to fight the cancer — ipilimumab and nivolumab — stopped the deadly skin cancer melanoma from advancing for nearly a year in 58% of the cases.
Melanoma, though a skin cancer, can spread to the lungs, liver, bone, lymph nodes and brain.
Other studies have shown promise in treating lung cancer. The research is being presented in Chicago at the annual conference of the American Society of Clinical Oncology and published inThe New England Journal of Medicine.
Those involved in the fight against cancer are divided as to just how excited to get over the promise of immunotherapy in battling cancer…