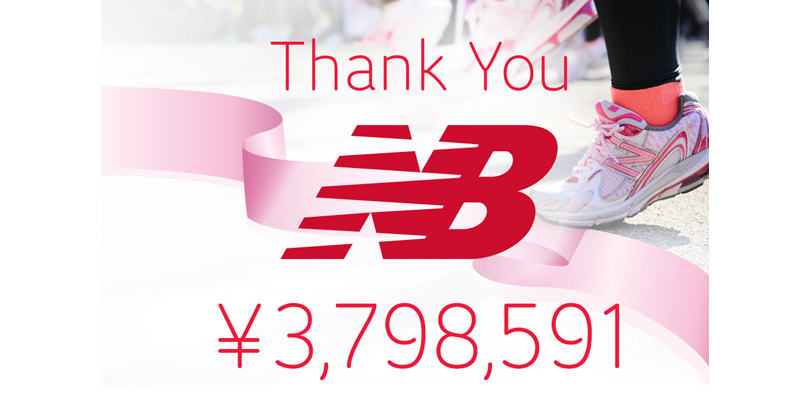 09 Apr

New Balance Donates toward Mammography Machines
New Balance Japan, Inc. has been a devoted Partner ever since Run for the Cure® Foundation started its mission 11 years ago. Every year, New Balance Japan has donated a portion of the proceeds from the sale of its Pink-line of apparel and shoes.
The total for 2013 amounted to JPY3,798,591!
So much to be grateful for in regard to this enduring partnership!
New Balance Japan is a great example in so many more ways. They have been providing yearly mammography screenings for all female staff since 2007. A Mammography bus is arranged to come to their company so that the top two obstacles for getting a mammography are eliminated — the expense and lack of time. Moreover, New Balance Japan encourages employees to make a donation of JPY1,000 to Run for the Cure® Foundation for their free mammography screening. Continually showing support in so many ways makes a difference in the most direct way.
For more details about New Balance Japan's Pink Ribbon activities, please check the New Balance Japan website (Japanese).