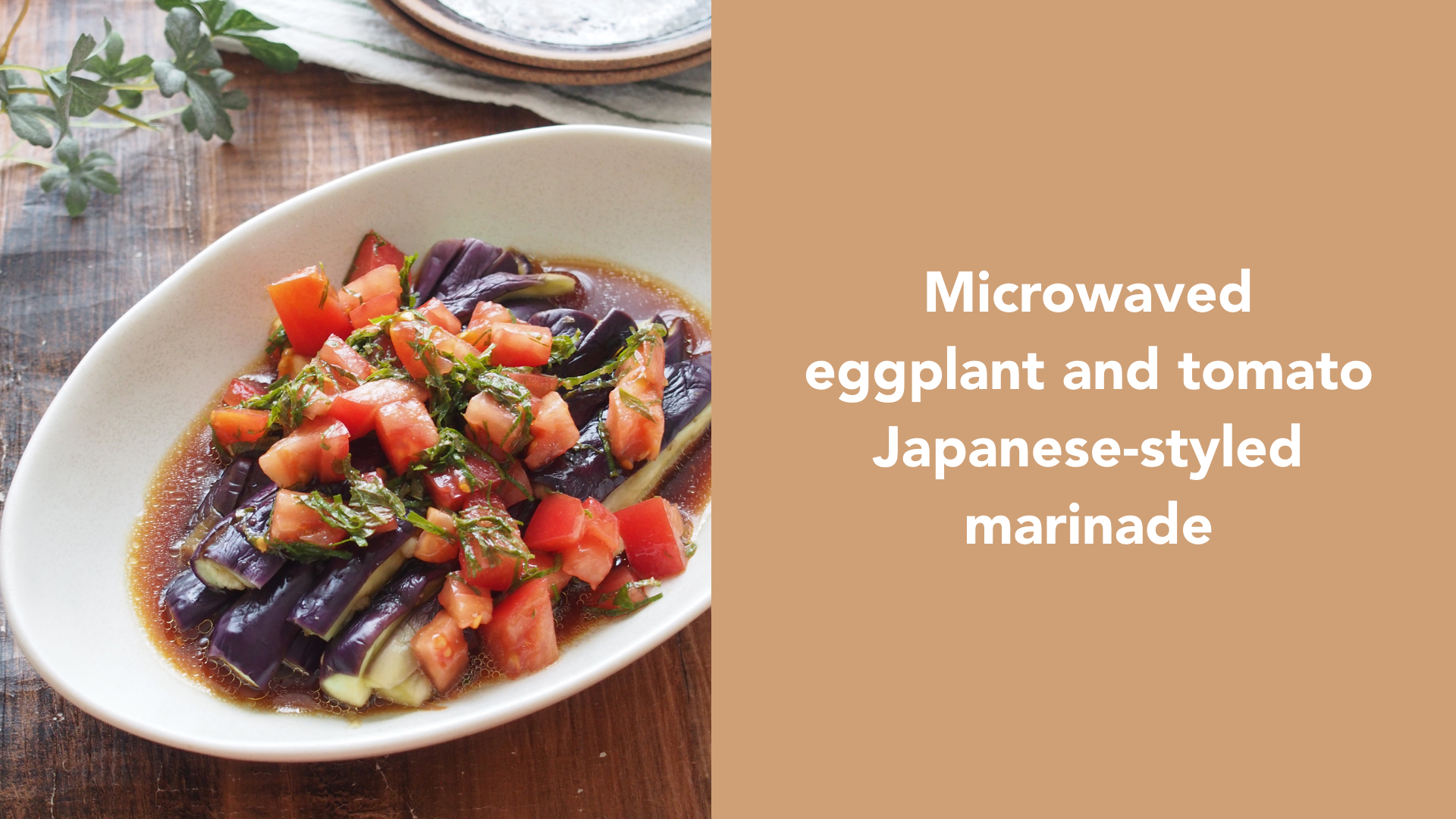 15 Mar

Microwaved eggplant and tomato Japanese-style marinade
Here is a quick recipe for when you want a quick filling meal. It is also great for packed lunches. It's packed with anti-aging antioxidants, including polyphenols from eggplants, lycopene from tomatoes, and β-carotene from the green shiso-leaves.
(Ingredients for 2)  Cooking time: 5 minutes
Eggplant 2 pieces (200g)
Tomato 1/2 of a tomato (75g)
Green shiso-leaves 5 leaves
[A]
Vinegar 2 teaspoons
Soy sauce 2 teaspoons
Olive oil 2 teaspoons
Cut the eggplants into large, easy-to-eat slices. Place them on a heat-resistant plate, skin side up. Gently cover with plastic wrap and heat in a microwave at 600w for four minutes. 
Once heated, remove the plastic wrap and leave the eggplant to cool.
Dice the tomato and green shiso-leaves into thin strips. Mix the tomato, green shiso-leaves, and mixture [A] together. 
Pour step 3 over the eggplants and mix together. Cool in the refrigerator before eating.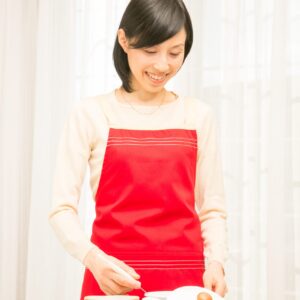 【Profile】Reiko Kono
Graduate of the medical faculty of Shiga University of Medical Science. While working as an anaesthesiologist, she encountered many people suffering from preventable diseases. This experience impressed on her the need to spread knowledge about preventative medicines and healthy diets. As a working mother, Dr. Kono has leveraged her experience in managing her household's health and meal preparation towards her ventures as a cook, creating healthy recipes that can be prepared even in busy households. She currently works as a physician while writing recipes and columns about health and cooking for various companies.
■See her book: Doctor's Recipes! Nutritionally Balanced Dishes (SB Creative)
■Blog: "Doctor's recipes! Healthy, easy, fast delights!" and raising children: http://balance-kitchen-reiko.blog.jp/
■Instagram: https://www.instagram.com/reiko.kono/