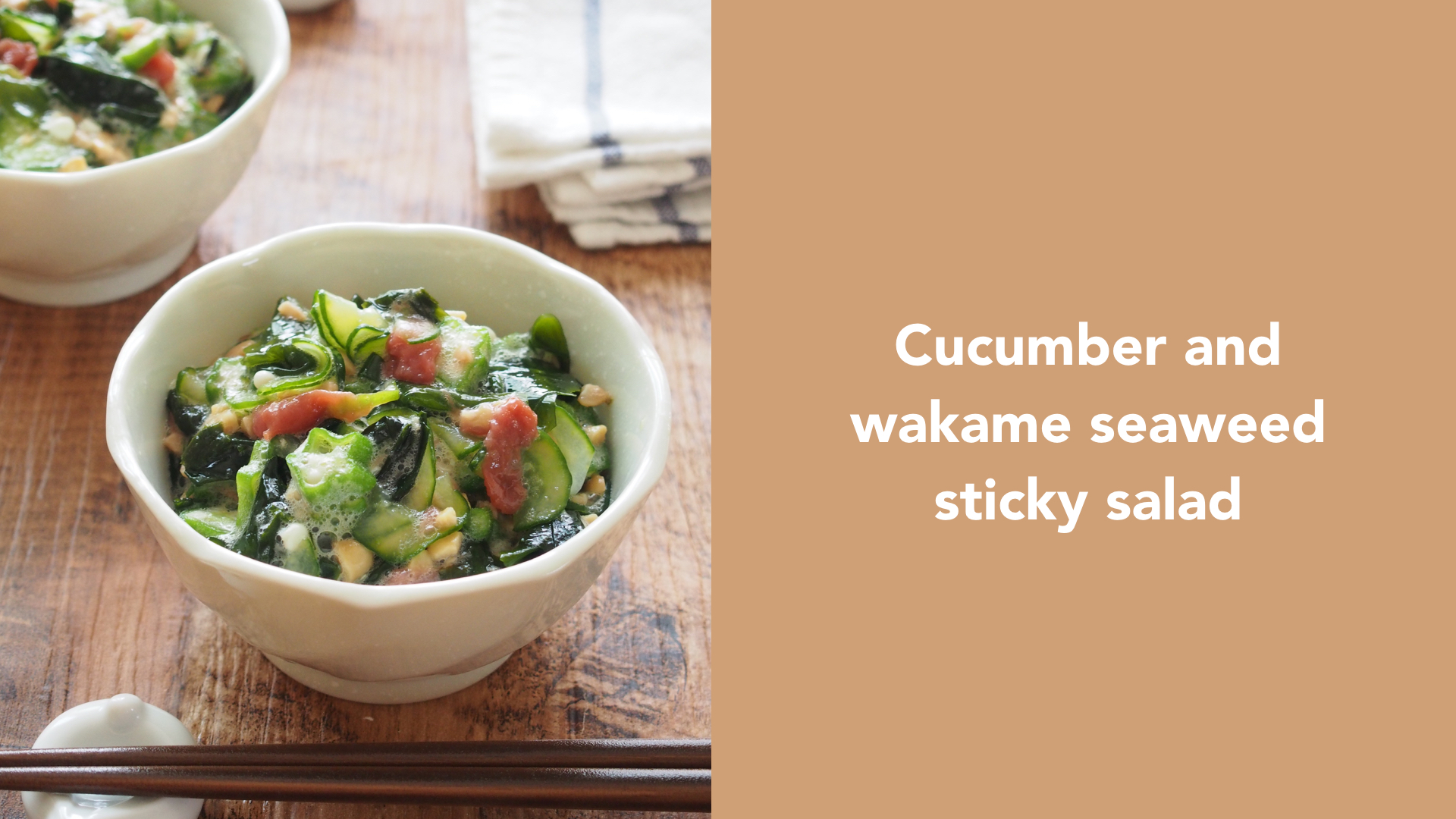 15 Mar

Cucumber and wakame seaweed sticky salad
Cucumber and wakame are staple ingredients of Japanese Sunomono dishes. It only takes a few steps to make this balanced and filling meal. aJapanese dried plums will help increase your appetite.
(Ingredients for 2)  Cooking time: 15 minutes
Cucumber 1 whole
Salt A pinch
Wakame seaweed 50g
Okra 1 bag (10 pods)
Ground natto (fermented soy beans) 1 pack
[A]
Natto sauce 1 pack
Dried plum 1 tablespoon (Seeds removed and pounded)
Soy sauce 1 teaspoon
Vinegar 1 teaspoon
Cut the cucumber into thin circular slices. Sprinkle a pinch of salt over the cucumber slices and leave for 5 minutes to extract the liquid. 
Boil the okra for 1-2 minutes, then dip in cold water/ Afterwards, remove the calyx and cut into thin circular slices. 
Cut the wakame into easy-to-eat strips.  
Cover the ingredients with [A] and mix all together.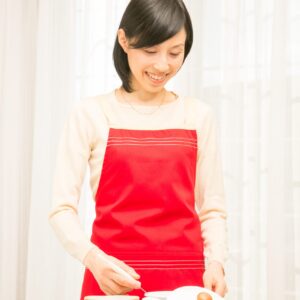 【Profile】Reiko Kono
Graduate of the medical faculty of Shiga University of Medical Science. While working as an anaesthesiologist, she encountered many people suffering from preventable diseases. This experience impressed on her the need to spread knowledge about preventative medicines and healthy diets. As a working mother, Dr. Kono has leveraged her experience in managing her household's health and meal preparation towards her ventures as a cook, creating healthy recipes that can be prepared even in busy households. She currently works as a physician while writing recipes and columns about health and cooking for various companies.
■See her book: Doctor's Recipes! Nutritionally Balanced Dishes (SB Creative)
■Blog: "Doctor's recipes! Healthy, easy, fast delights!" and raising children: http://balance-kitchen-reiko.blog.jp/
■Instagram: https://www.instagram.com/reiko.kono/