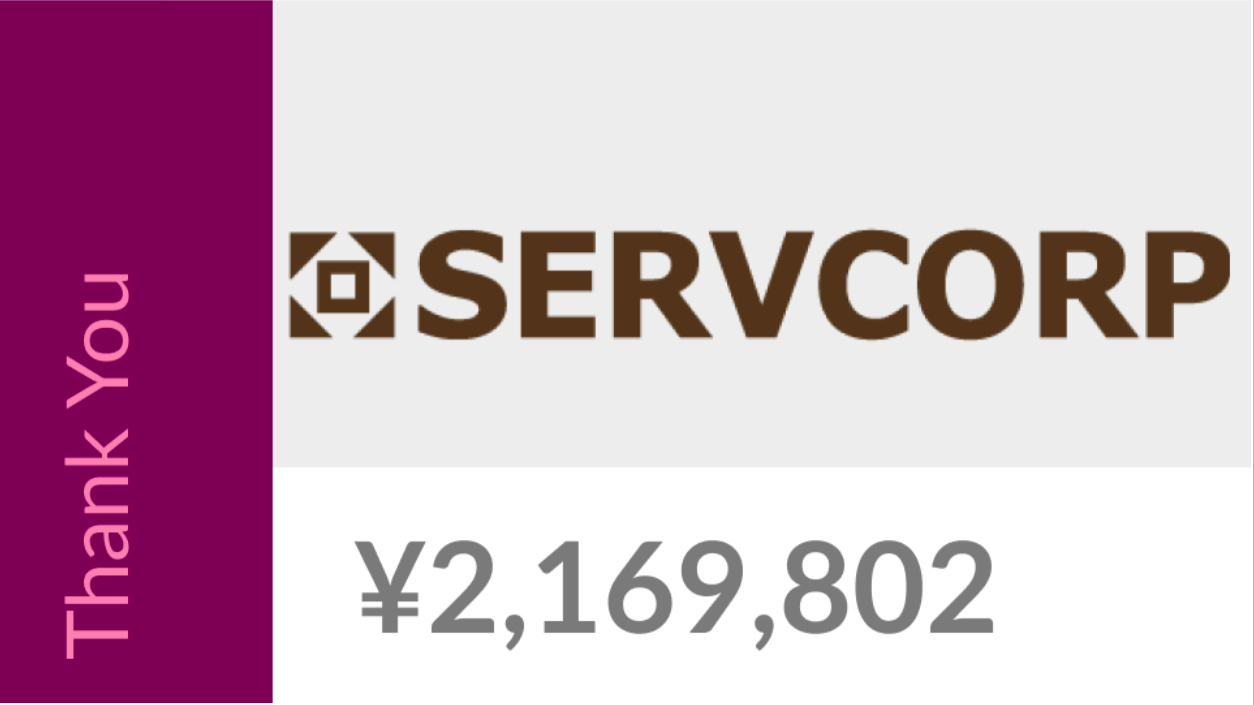 07 Apr

Thank you SERVCORP!

Our partner, Servcorp Japan, donated 2,169,802JPY to RFTC Japan for our mission to eradicate breast cancer as a life-threatening disease in Japan.

Servcorp Japan has organised charity events at their locations in Tokyo, Yokohama, Nagoya, Osaka and Fukuoka throughout the summer months to increase breast cancer awareness amongst their clients and to raise funds for the Foundation.Their fundraising activities ranged from donations and sales of auction items, games, baked items, handcrafted items by the Servcorp teams, RFTC Japan related goods, and more. They have also hosted a breast cancer seminar for the staffs at their Tokyo location.

Servcorp Japan's donation enables the Foundation to reach more people with the vital message of breast cancer awareness as a life-threatening disease, and the importance of early detection and treatment.

RFTC Japan and those who benefit from our programs would like to thank Servcorp Japan for their spirit of generosity and active support!