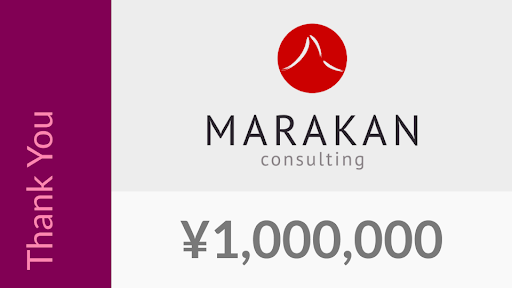 25 Jan

Thank you Marakan Consulting!
RFTC Japan's Gold sponsor Marakan Consulting has donated 1,000,000 yen to support our Foundation.
Marakan Consulting's generous donation will help us continue to spread breast cancer awareness to people and companies throughout Japan through our educational outreach programs such as the "Hana-me" seminars and the quarterly bilingual magazine "PiNK" for this year 2023. RFTC Japan is deeply grateful for the support.