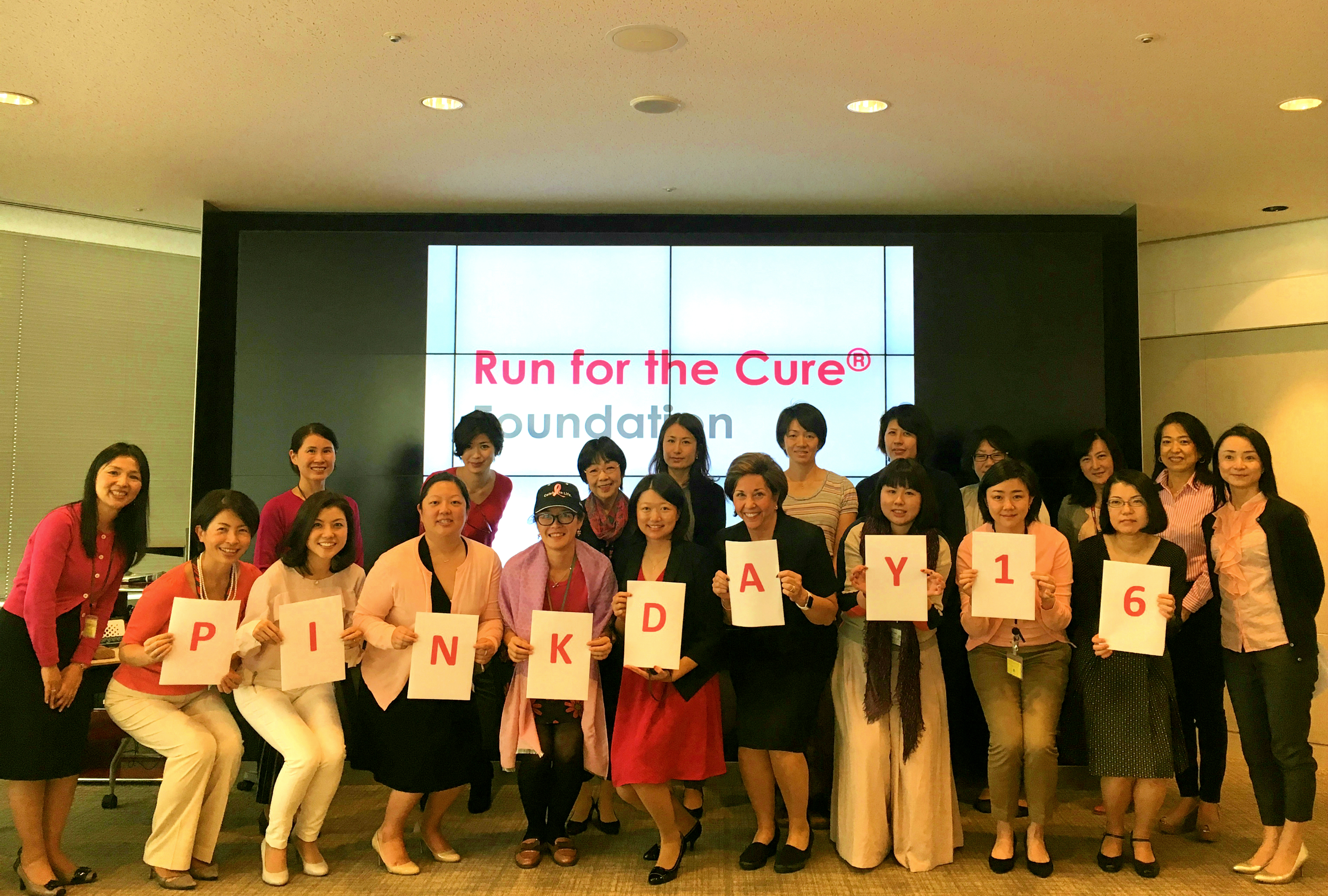 24 Apr

Corporate Campaign: Dress Pink Day 2016 at UBS!
On October 21st, 2016, UBS held their annual Dress Pink Day, whose purpose is to increase awareness about breast cancer in Japan.
All of UBS Japan team were invited to participate in the unique and fun fundraiser by wearing Pink to work, with Individual and Team Prizes prepared for the Best Pink Dressers. In cooperation with Run for the CureⓇ Foundation, the Pink magazine and our self-examination cards were also distributed throughout the day. The Foundation's purchased goods were also available through UBS, with the proceeds going to support our outreach programs.
Run for the CureⓇ Foundation's chairperson, Vickie Paradise Green, gave a presentation during the Lunch Session, talking about her experience as a breast cancer survivor. She emphasized the importance of self-examinations and mammography screenings in Japan for early detection.
She explained about the Foundation's mission to eradicate breast cancer as a life-threatening disease while also providing support to Japanese women through its awareness initiatives and community activities. More than 20 women attended the presentation, learning more about various screening methods. They also participated in the lively Q&A session that followed.