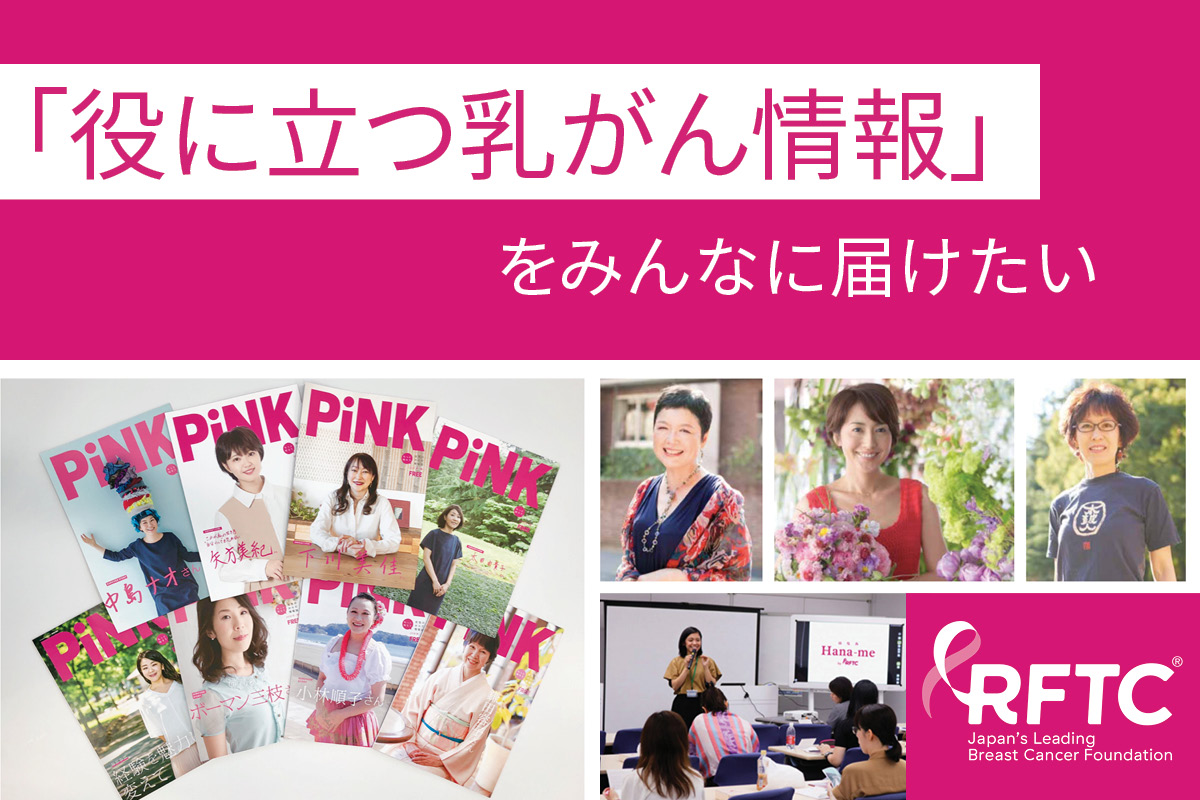 24 Aug

RFTC JAPAN CAMPFIRE CROWDFUNDING PROJECT
Dear supporters,
The next two months are crucial. Due to the global Covid-19 pandemic, RFTC Japan has had to cancel Pink Ball and Casino Night, our flagship charity events that generate the majority of the donations that fund our breast cancer awareness activities. To ensure our vital work continues, we're asking you to take just a few moments to give what you can to our two-month crowdfunding project on Campfire, Japan's largest and most trusted crowdfunding site.
Without donations from our usual events, our breast cancer awareness programs have come under strain. Our on-site breast cancer seminars "Hana-me", that educate some of Japan's largest companies, have been suspended. PiNK Magazine, which offers comfort to breast cancer patients, survivors and their families around the country, had to go digital-only for its Summer 2020 issue — and the Fall 2020 issue had to be cancelled entirely.
Your support will directly fund the publishing of PiNK Magazine's Winter 2021 issue, and the production of online Hana-me seminars to raise awareness of breast cancer anywhere in Japan.
Campfire Crowdfunding page:
URL: https://camp-fire.jp/projects/view/314931
Our crowdfunding campaign will last for two months from August 17, ending in October, Breast Cancer Awareness Month. Please give generously , and remember to check our social media and Campfire web page regularly for frequent updates on the positive impact of your donation.
Thank you very much.
Yours sincerely,
RFTC Japan