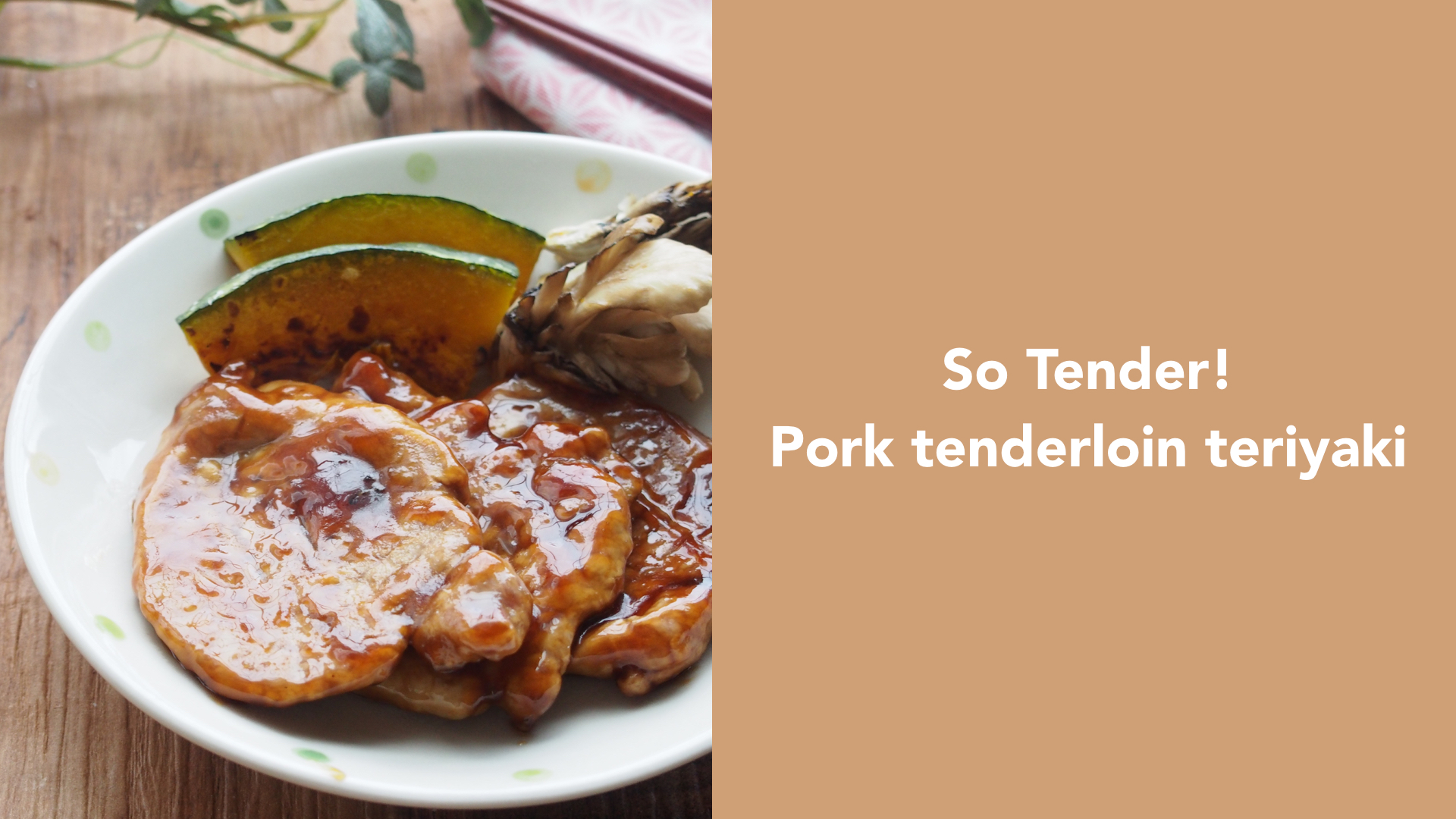 15 Mar

So Tender! Pork Tenderloin Teriyaki
Use this recipe to keep your pork tenderloins juicy and tender. The teriyaki sauce is mixed with vinegar, giving it a rich and delicious flavour. Remember to sprinkle potato starch on the meat before grilling over a gentle flame.
(Ingredients for 2)  Cooking time: 15 minutes
Pork tenderloin 180g
Salt A pinch
Potato starch As necessary
[A]
Vinegar 1.5 tablespoons
Soy sauce 1.5 tablespoons
Mirin 1.5 tablespoons
Sugar 1 tablespoon
Oil 2 teaspoons
Slice the tenderloin into 1cm thick slices. Use the black of your knife to flatten the meat until it is stretched out. Add a pinch of salt for seasoning, and sprinkle potato starch onto the pork. 
Heat oil in a frying pan over a medium flame, then fry the pork. 
Pour mixture [A] over the meat and continue to fry until the meat looks glossy.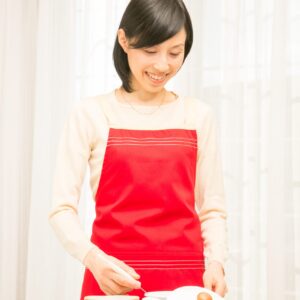 【Profile】Reiko Kono
Graduate of the medical faculty of Shiga University of Medical Science. While working as an anaesthesiologist, she encountered many people suffering from preventable diseases. This experience impressed on her the need to spread knowledge about preventative medicines and healthy diets. As a working mother, Dr. Kono has leveraged her experience in managing her household's health and meal preparation towards her ventures as a cook, creating healthy recipes that can be prepared even in busy households. She currently works as a physician while writing recipes and columns about health and cooking for various companies.
■See her book: Doctor's Recipes! Nutritionally Balanced Dishes (SB Creative)
■Blog: "Doctor's recipes! Healthy, easy, fast delights!" and raising children: http://balance-kitchen-reiko.blog.jp/
■Instagram: https://www.instagram.com/reiko.kono/