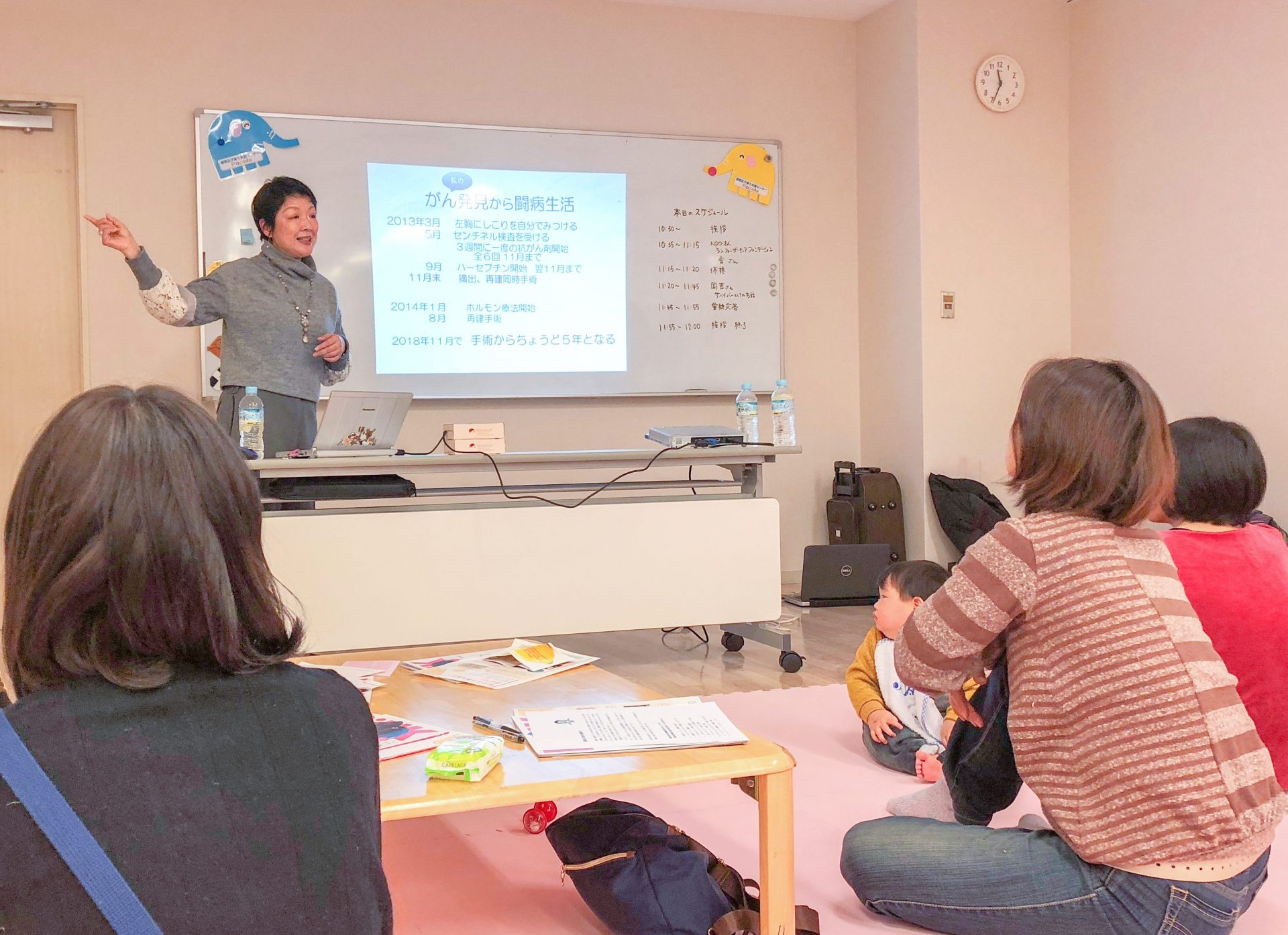 09 May

The Lemon Project Progress Report – Spring 2018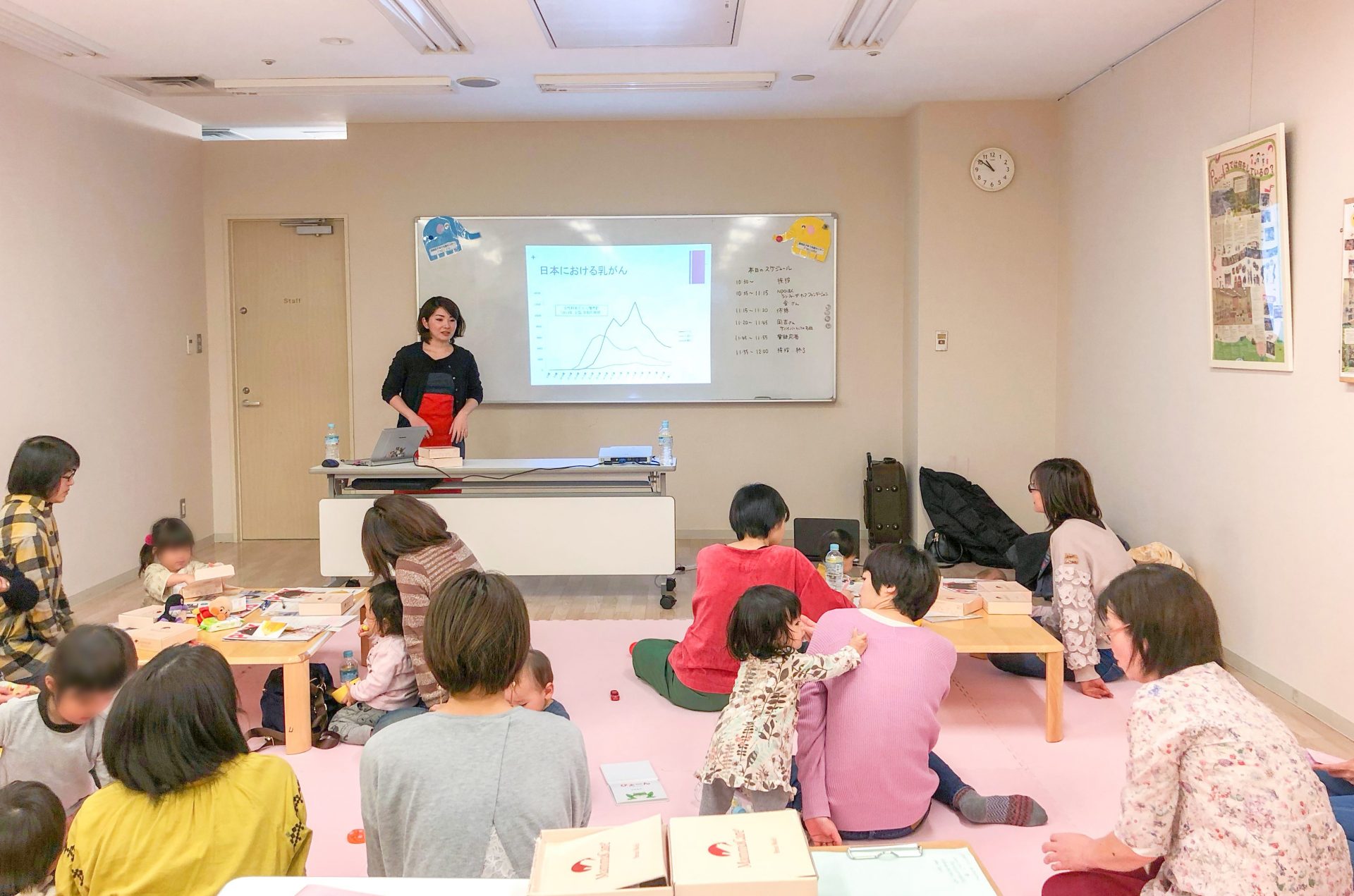 Breast Cancer Awareness and Educational Initiative "The Lemon Project" Progress Report
---
By Adora Du
As the holiday season and the New Year's festivities came and went, Run for the Cure® Foundation's The Lemon Project continued to gain traction during the Winter Quarter. Picking up from the Fall's 3,000 total participant milestone, this quarter The Lemon Project continued to reach more people in new and recurring organizations alike.

Parenting support groups Happy Lab and Yuki No Wa Hirogaru Kai continued to organize seminars from last quarter in an effort to further their education initiative about breast cancer. Jun Kuniyoshi — a gardener, lemon expert and breast cancer survivor — also participated in the program again, this time to share her story and journey from her breast cancer diagnosis to the present.
A parenting support center supported by Tsuzuki-ku, Yokohama City, Popola held their first breast cancer seminar with us in mid-February, inviting 10 parents and children while also providing childcare services. The combination of the shared motives between Run for the Cure® Foundation and these family assistance organizations created a powerful atmosphere with a common goal dedicated to providing the resources and knowledge necessary to educate and protect the women in our community. The atmosphere of dedication and support was in line with our organization's message, and it was an honor to work with the community to spread information about breast cancer, its risk factors, self-examination procedures, and the necessary measures to be educated about this life-threatening disease.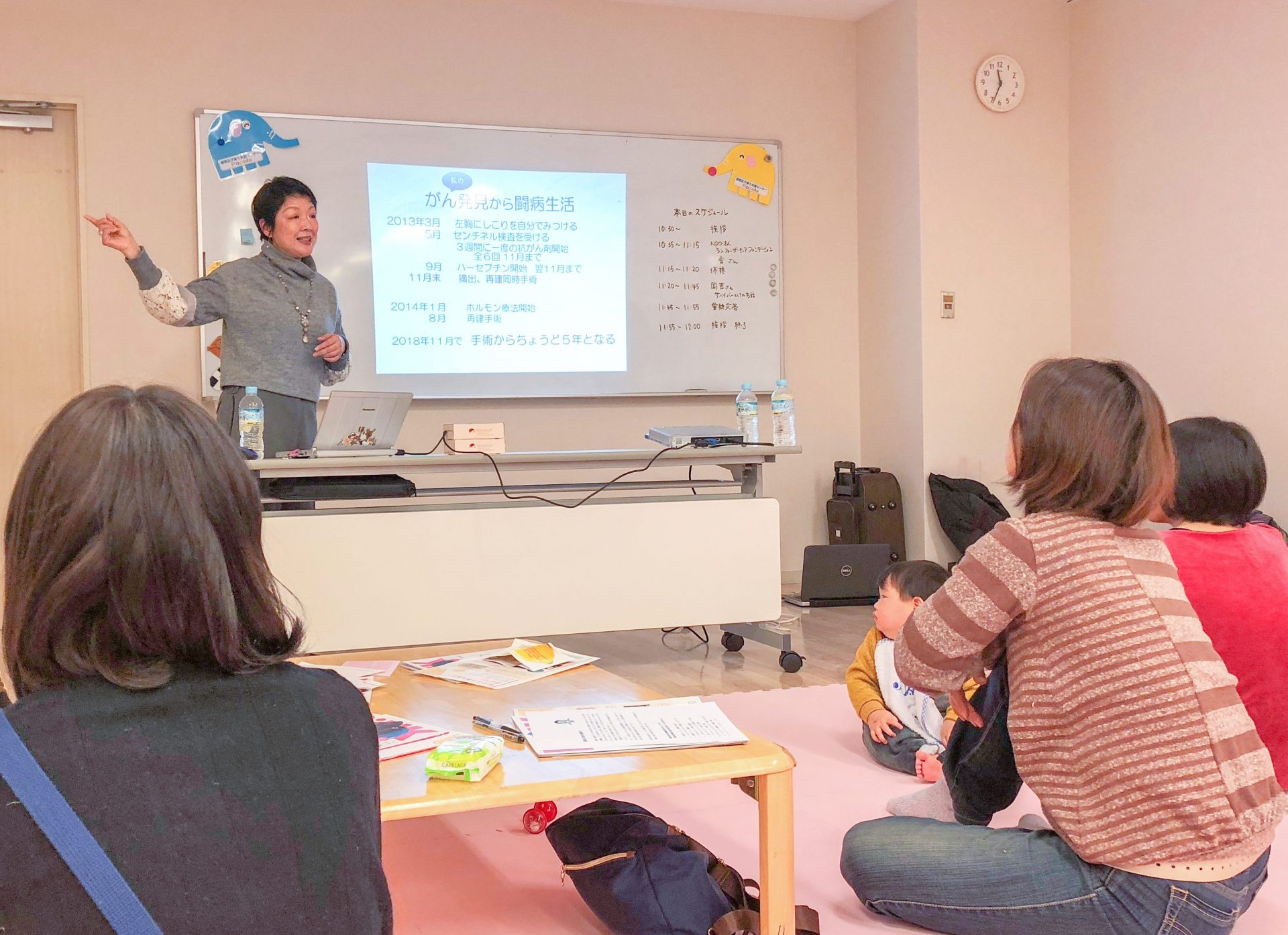 In addition to educating those in the Tokyo area, Run for the Cure® Foundation was able to take a step towards increasing awareness nationwide with AIG. In January, AIG's Japan headquarters held a leadership meeting, inviting the Foundation staff to discuss The Lemon Project's impact and core values. The meeting discussed the common goal of providing educational opportunities and benefits to female employees, including information such as understanding the difference between a mammogram and an ultrasound, utilizing the full benefits of annual medical physicals, and detecting abnormalities and taking proper immediate action.
AIG decided to expand the seminar audience and plans to hold nationwide seminars at their branches located around Japan. Expanding The Lemon Project on a national scale provides Run for the Cure® Foundation with the opportunity to educate a larger audience about potentially lifesaving information. This decision was also significant because it set an example for other organizations that would be interested in holding their own seminars with us in the future.
Thanks to participation and sponsorship support through donations and involvement in the Foundation's charity events, Run for the Cure® Foundation is able to hold seminars throughout Japan. Interested organizations can participate in The Lemon Project regardless of location, and can also hold multiple seminars in various locations, depending on demand.
If your organization is interested in hosting its own The Lemon Project, or you would like to learn more about our breast cancer initiative, upcoming events, and fundraisers, please do not hesitate to contact us! Thank you for your support during another successful quarter. We will continue to work hard to improve our program and provide the community with the necessary information in the fight against breast cancer as a life-threatening disease.