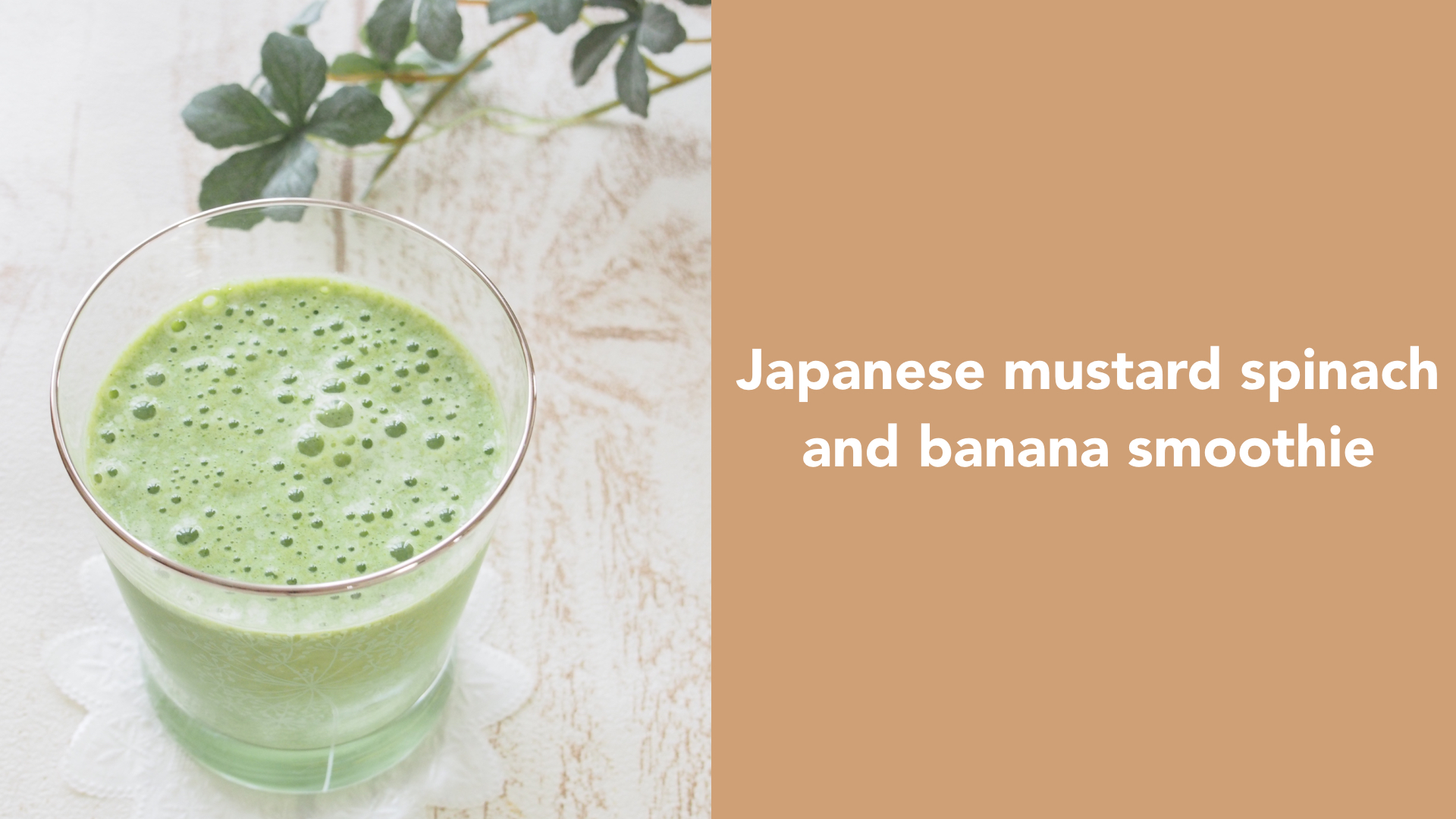 15 Mar

Japanese Mustard Spinach and Banana Smoothie
This mild and delicious smoothie is made from everyday staple ingredients. It is perfect for warm days when you don't feel like like eating too much. Japanese mustard spinach and milk are good sources of calcium, which helps prevent osteoporosis.
【Ingredients for 2 servings】
【Cooking time】5 minutes(Excluding time to prepare frozen banana)
Banana 1 (net weight 100g)  
Japanese mustard spinach 1/2 bunch (100g) 
Milk 200cc
Sugar 2 teaspoons (or to taste)  
Cut the banana into round slices, then put in a Ziplock bag and leave in the freezer. 
Cut the mustard spinach into 2cm long slices. Put the mustard spinach, frozen banana, and milk into a blender and blend thoroughly. Add sugar to taste.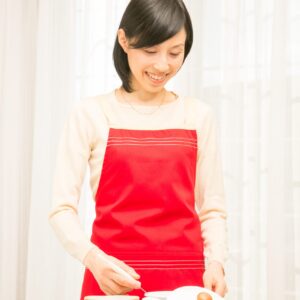 【Profile】Reiko Kono
Graduate of the medical faculty of Shiga University of Medical Science. While working as an anaesthesiologist, she encountered many people suffering from preventable diseases. This experience impressed on her the need to spread knowledge about preventative medicines and healthy diets. As a working mother, Dr. Kono has leveraged her experience in managing her household's health and meal preparation towards her ventures as a cook, creating healthy recipes that can be prepared even in busy households. She currently works as a physician while writing recipes and columns about health and cooking for various companies.
■See her book: Doctor's Recipes! Nutritionally Balanced Dishes (SB Creative)
■Blog: "Doctor's recipes! Healthy, easy, fast delights!" and raising children: http://balance-kitchen-reiko.blog.jp/
■Instagram: https://www.instagram.com/reiko.kono/