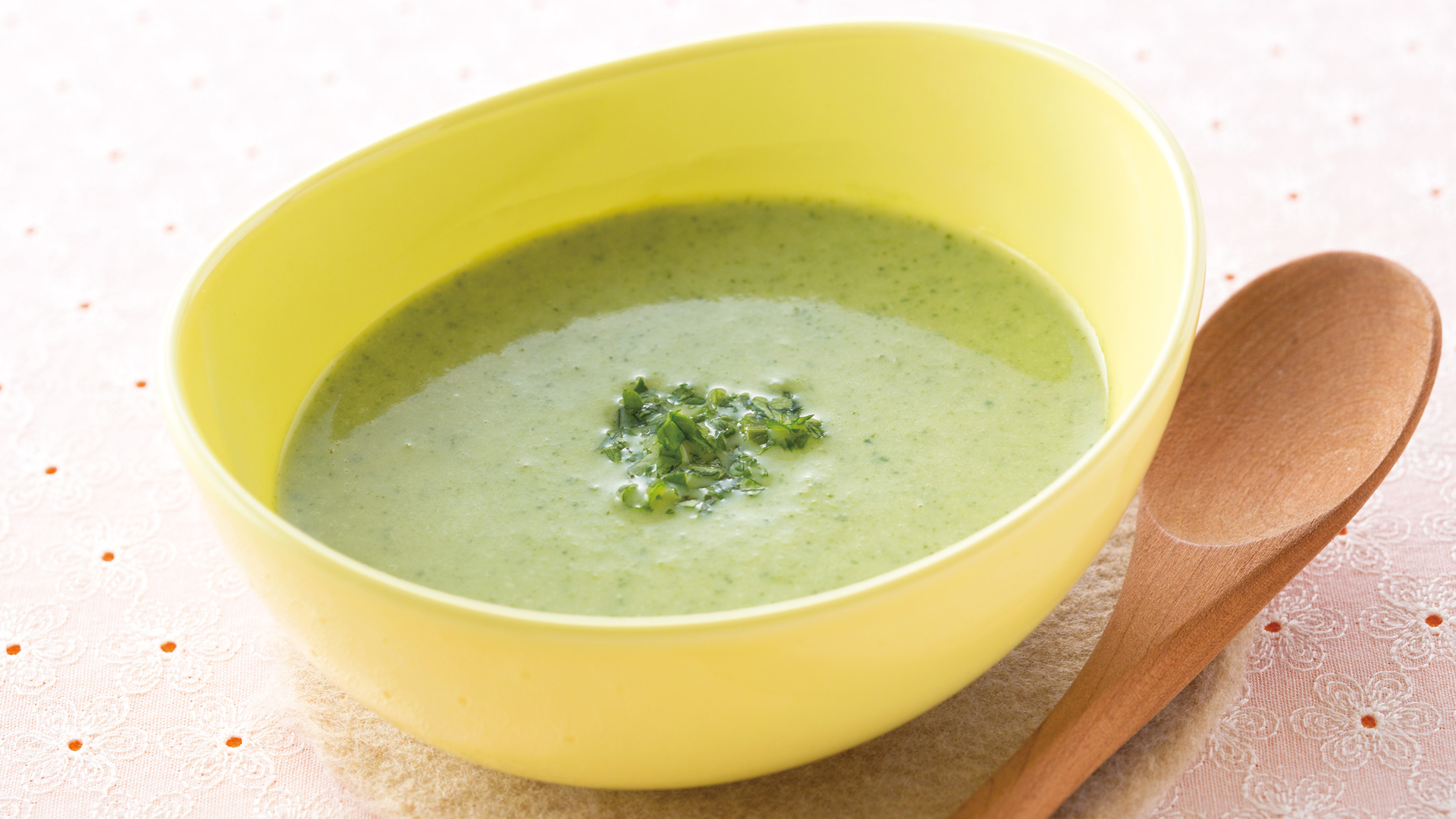 09 Jul

Delicious Western Food with Spring Ingredients "Watercress Potage"
A refreshing potage packed with plenty of delicious spring vegetables
67 kcal per person
Cooking time : 25 minutes (Excluding cooling time)
Ingredients for 6 people
Watercress 100g
Cabbage 200g
Onion 100g
Butter 20g
Salt A pinch
[A]
Water 2 cups
chicken bouillion (solid)  1/2 cube
Milk 1 cups
Salt and pepper As needed
Cut the watercress and cabbage into chunks. Peel off onion skin and slice the onion into thin pieces.
Melt butter in the pan. Add onions, cabbage, and salt, and saute until soft.
Add [A] and cover. When the soup comes to a boil, set a timer for 15 minutes and simmer (going from high heat to low heat). Add the watercress and lightly simmer until soft.
Let [3] cool and blend in a mixer. Return the mixture to the pan, add milk, and heat again. Add salt and pepper as needed.
We recommend using fresh watercress. Using the outer leaves of cabbage produces richer flavour and colour. If the stem of the watercress is too hard, add them together with the the onion and cabbage at step [2].
RECIPE BY_Tokyo Gas Cooking School