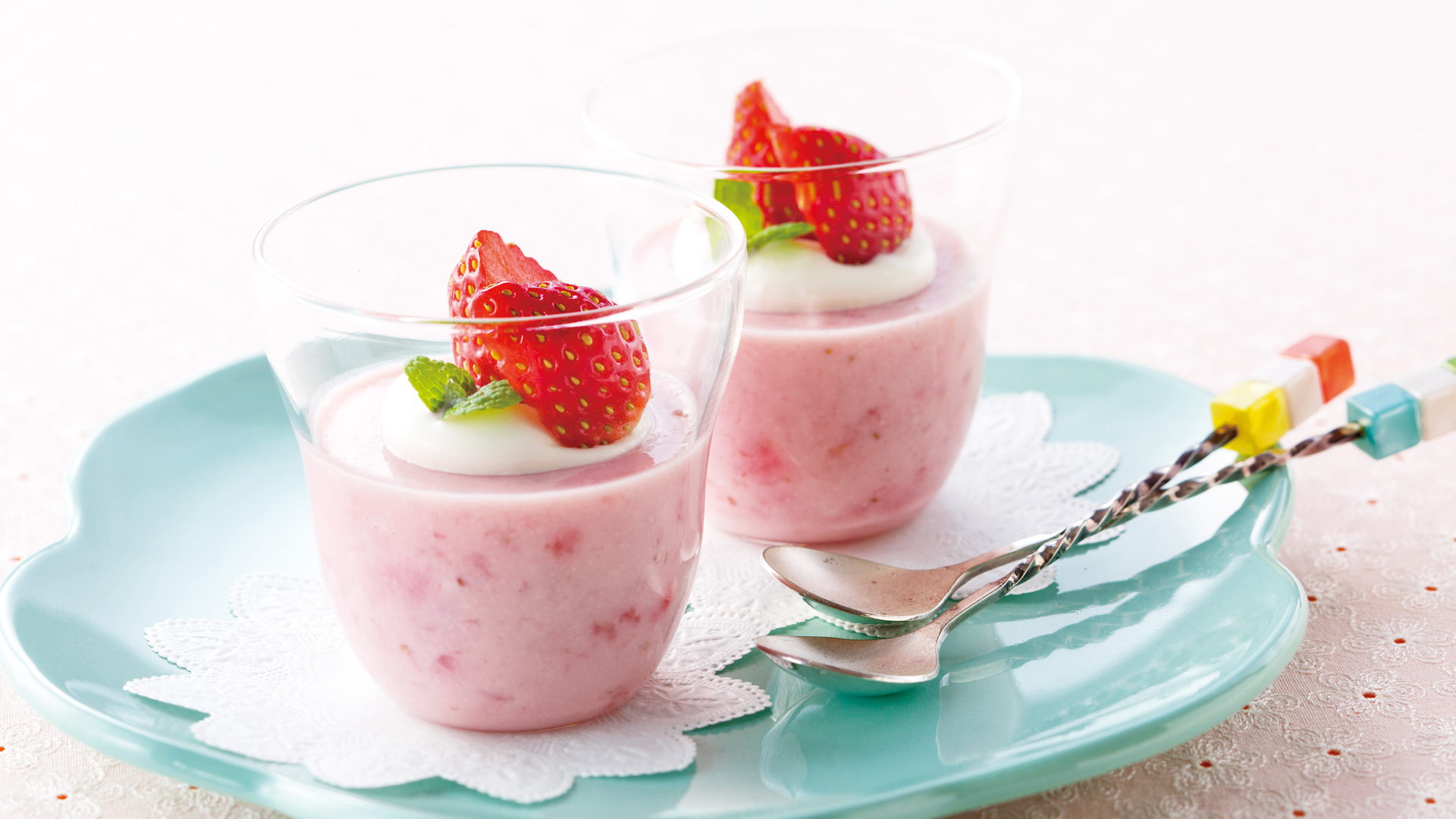 10 Jul

Delicious Western Food with Spring Ingredients "Strawberry Tofu Dessert"
A healthy dessert that has a mild tofu taste and is made with plenty of seasonal strawberries.
107 kcal per person
Cooking time: 10 minutes (excluding preparation time and the time for the desert to cool and harden)
Ingredients for 6 people
Powdered gelatin – 5g
Cold water – 25ml
[A]
Strawberries – 150g (net weight)
Granulated sugar – 50g
[B]
Silken tofu – 150g
Yogurt (plain) – 100g
Lemon juice – 1 tbsp
[For decoration]
Fresh cream – 50ml
Strawberries – 6 pcs
[Preparation]
▪ Add gelatin powder to the cold water and soak.
Put [A] into a pot, mash, and then heat in medium heat. Turn off the heat when it comes to boil and color is vibrant. Add gelatin to dissolve it in the mixture.
Put [B] into a bowl in the order listed. Mix and make smooth. Add [1] and mix, and thicken the mixture by cooling it on top of ice water. Pour the mixture into individual containers, and cool to allow the dessert to harden.
Decorate and finish off the dish with fresh cream and strawberries.
▼ Smaller strawberries have a more vibrant color. Mash well before heating. Do not boil too long.
▼ Adjust the amount of sugar depending on the sourness and sweetness of the strawberries you're using.
RECIPE BY_Tokyo Gas Cooking Class