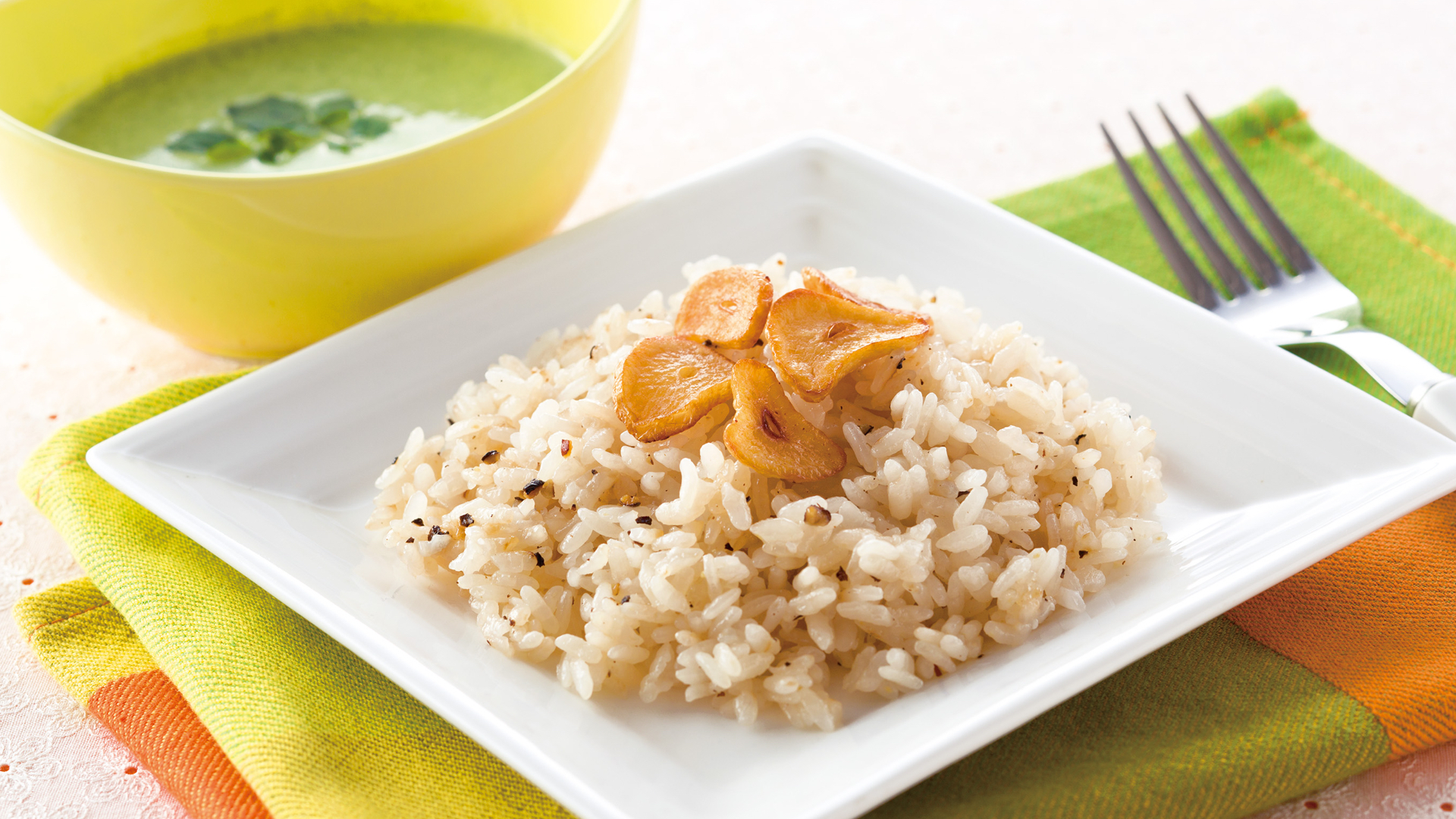 10 Jul

Delicious Western Food with Spring Ingredients "Garlic Pepper Rice"
Serve up western-style restaurant rice that gives off the aromatic scent of freshly ground pepper and garlic.
203 kcal per person
Cooking time: 30 minutes (excluding time to soak the rice in water and preparation)
Ingredients for 6 people
Rice – 2 cups
Water – 400ml
[A]
Garlic (thinly sliced) – 20g
Salad oil – 2 tbsp
[B]
Salt – 1/2 tsp
Black pepper (ground) – 3g
Preparation
Roughly crush the pepper
Wash the rice, place it into a strainer, and pour it into a rice cooker. Add the specified amount of water, and then soak for at least 30 minutes.
Place [A] into a frying pan, and set the temperature to 160°C. Fry the garlic until browned, and remove it.
Take 1 tablespoon from the oil of [2]  add [B] to [1], and cook using a rice cooker. After cooking, serve in a bowl and sprinkle with garlic from [2].
▼ Because sliced garlic burns easily, slice the garlic not too thinly to about 1mm to 1.5mm.
RECIPE BY_Tokyo Gas Cooking School