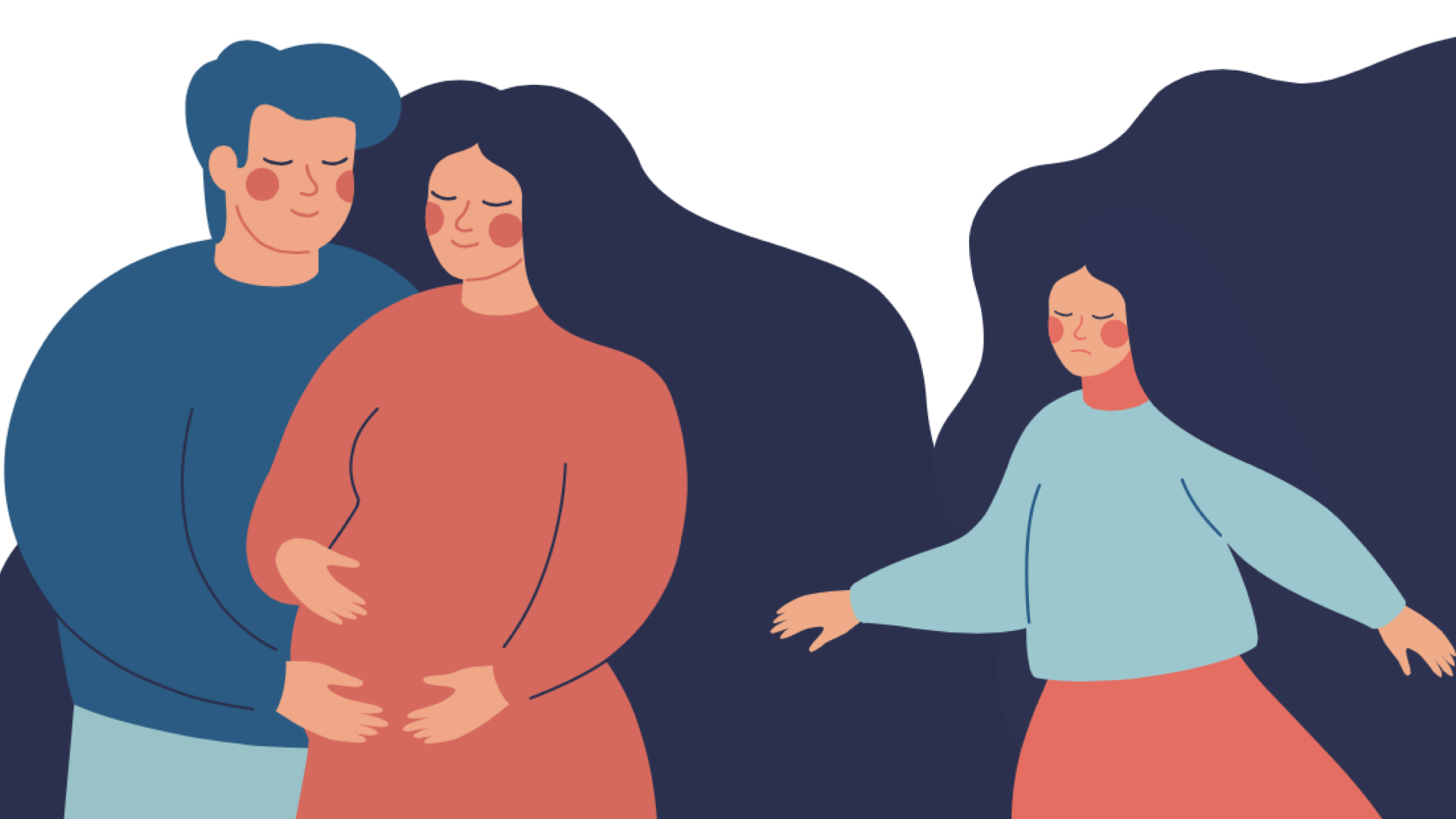 18 Sep

I started chemo a week after giving birth
When writer Laura Pearson was diagnosed with breast cancer during pregnancy, she felt so isolated and feared for her unborn child.
"I found a lump in my breast on the day of my 20-week scan," says Laura, 39, who was pregnant with her second child.
After a visit to the GP and the breast clinic, a few weeks later Laura was told the lump she'd felt was breast cancer.
"I was diagnosed on April Fools' Day 2016," she says. "It was really scary."
The time spent waiting for a treatment plan was terrifying, says Laura, who was 35 when diagnosed. She found herself fearing the worst.
"Your primal instinct is to protect your child. My fear was they'd tell me I had to terminate the pregnancy.
"At the time I felt like I must be the only person this was happening to. I felt alone on two fronts. I didn't realise first that young people get breast cancer, and second that people who are pregnant get breast cancer."
Treatment began with a lumpectomy to remove the cancer when Laura was 27 weeks pregnant.
At 35 weeks, labour was induced with a plan to start chemotherapy soon after the birth. But barely 24 hours after she was born, baby Elodie was taken to an intensive care unit in Sheffield, a long way from the family's home in Leicestershire. She would remain there for the next two weeks, watched over by Laura's husband Paul, while Laura stayed with Elodie's older brother Joseph, then two years old.
Chemo began as one-week-old Elodie was still in hospital. Reflecting on this time, Laura feels she missed an important part of her daughter's life.
"When I look back I don't really remember her being a baby," says Laura, who spent the first four months of Elodie's life having chemotherapy.
"I feel like I've missed out," she says.
Laura is grateful to family who helped out during this time.
"We had lots of support from both sets of parents,' she says. "We didn't have to do any cooking or cleaning, which meant Paul and I could look after Elodie once she came home from hospital after two weeks."
Because her mother had had breast cancer too, Laura was offered testing for the known genetic alterations that can increase the risk of breast cancer.
Laura tested positive for the altered BRCA2 gene, which significantly increases the risk of breast and ovarian cancers.
"I was given the news over the phone while I was on holiday," says Laura.
"It felt like one thing after another, that everything that could go wrong did go wrong."
Laura later went on to have surgery to remove her ovaries, followed later by a double mastectomy.
Laura found support through the Younger Breast Cancer Network, which provides private Facebook chat groups to younger women with breast cancer.
It was here she found out about Younger Women Together, Breast Cancer Now's two-day support events for women under 45.
"At local support groups or at the breast clinic all the women I saw were in their 60s, 70s or 80s. If I went to appointments with my mum, everyone assumed it was my mum who had breast cancer." says Laura, who attended a Younger Women Together event in Bath.
It felt like a huge weight off knowing there were other people in the same situation.
"It was intense and emotional. I felt drained afterwards. But finding people my own age, and having conversations with people who really got it, felt like a lifeline.'
Laura, who has an MA in creative writing, always wanted to be an author. Despite coming close, she'd never found an agent or publisher for her first two novels.
In November 2016, shortly after finishing treatment, she decided to take part in NaNoWriMo. National Novel Writing Month challenges people to write 50,000 words in 30 days.
"I made it a charity challenge," says Laura, "raising money for Mummy's Star." The charity helps women affected by cancer during pregnancy.
A year later Laura submitted the work to a small publisher, who offered to publish it along with her first two novels.
'I Wanted You to Know' came out in 2019. It follows a young woman with incurable cancer who writes letters to her daughter.
"I wrote all my worst fears in the book," says Laura. It was a way of pouring out all the things that could happen. I found it really cathartic."
The author partly attributes her success in getting published to her breast cancer experience.
"It's what I'd always wanted," she says. "I had to make it happen."