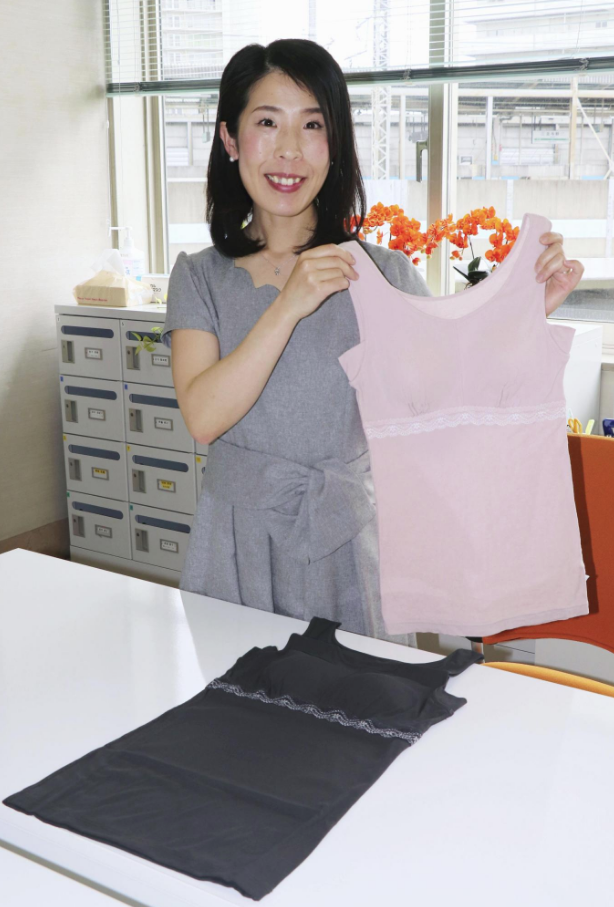 26 Apr

Japan breast cancer survivor designs underwear to help others cope with the disease
Japan breast cancer survivor designs underwear to help others cope with the disease
---
KYODO | The Japan Times
SAITAMA – A breast cancer survivor has created an undershirt with a built-in bra to help other women fighting the disease.
After having one of her breasts removed due to cancer, Mie Bowman, 36, now runs an underwear business called Shitagiya Clove. She holds sessions in the city of Saitama where women being treated for breast cancer can share their experiences and concerns while trying the underwear.
Bowman was diagnosed with early stage cancer at 31 and chose to undergo a mastectomy, but the surgery left her self-conscious about her appearance and reluctant to go out in public.
She also found it difficult to purchase suitable underwear, with items for breast cancer patients only available online, meaning she could not try them on beforehand. The items she did purchase were not comfortable, she recalled.
"I thought there may be others with the same problem," said Bowman, adding that the experience inspired her to create more comfortable products herself. She launched her business in May 2016.