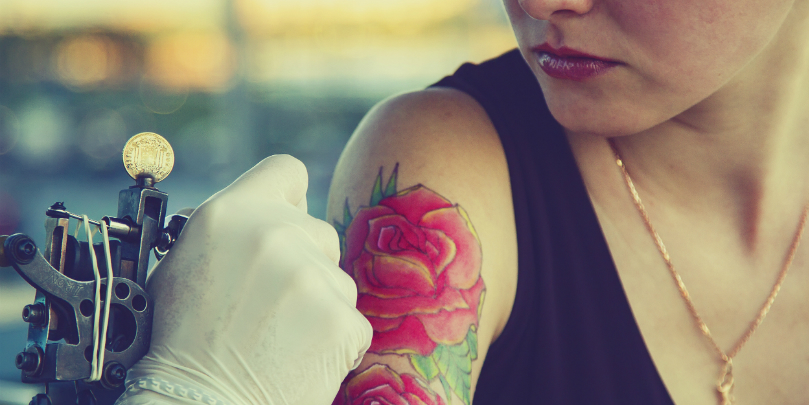 25 Apr

How Tattoos Helped A Breast Cancer Survivor Take Back her Body
"When you have breast cancer, you lose control of your body in so many ways."
Nina Bahadur
Women Deputy Editor | The Huffington Post
When writer and comedian Nikki Black got breast cancer, she felt like she was losing control of her body. A pair of tattoos helped her get it back.
(Some images below may be considered NSFW.)
Black, now 25, was diagnosed in June 2013 and underwent a double mastectomy the next month.
"When you have breast cancer, you lose control of your body in so many ways," Black told The Huffington Post. "I literally lost my breasts, lost feeling in parts of my chest, didn't even get to keep my nipples, had to deal with a different type of pain every day and on top of that, it's an extremely sexualized disease. I had guys asking me what size I was planning on getting, telling me that they would miss the boobs I had. I had somebody tell me I could probably do fetish porn after I recovered…"