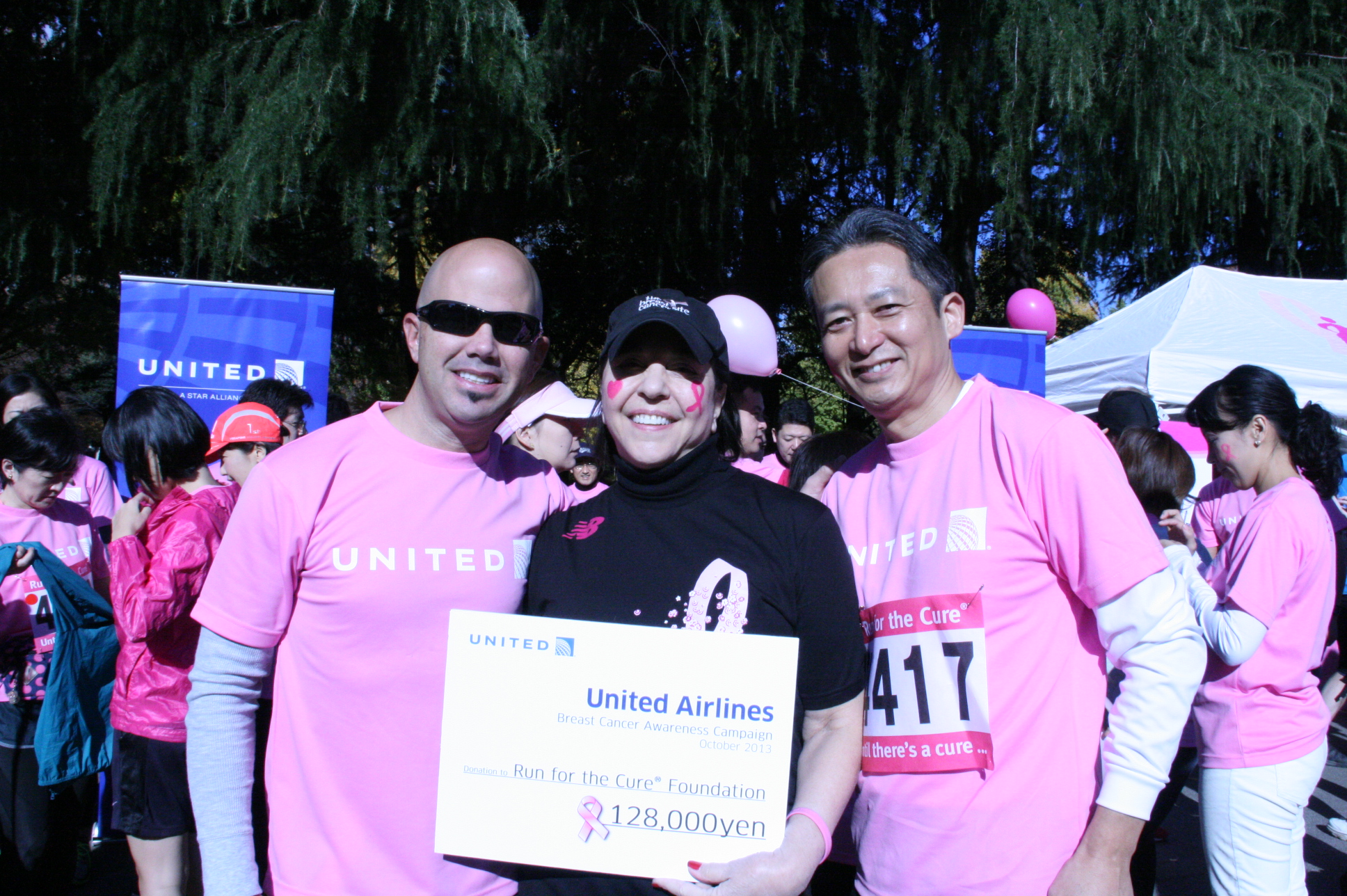 13 Apr

United Sponsors Run for the Cure Race in Japan

Last weekend 62 employees and family members participated in a run/walk event in Tokyo organized by Run for the Cure® Foundation (RFTC). RFTC's mission is to eradicate breast cancer in Japan as a life-threatening disease through education, timely screening and treatment. RFTC was one of the recipients of funds raised by our Pink Program in October.

Japan and Pacific Sales Managing Director Matt Miller said, "I'm proud to participate in this year's event, joined by a record number of employees and family members supporting the cause. It's a great opportunity to show United's strong commitment to the community we serve and local non-profit organizations."

Japan employees conducted an internal campaign in October to support the Pink Program by selling RFTC's branded items.