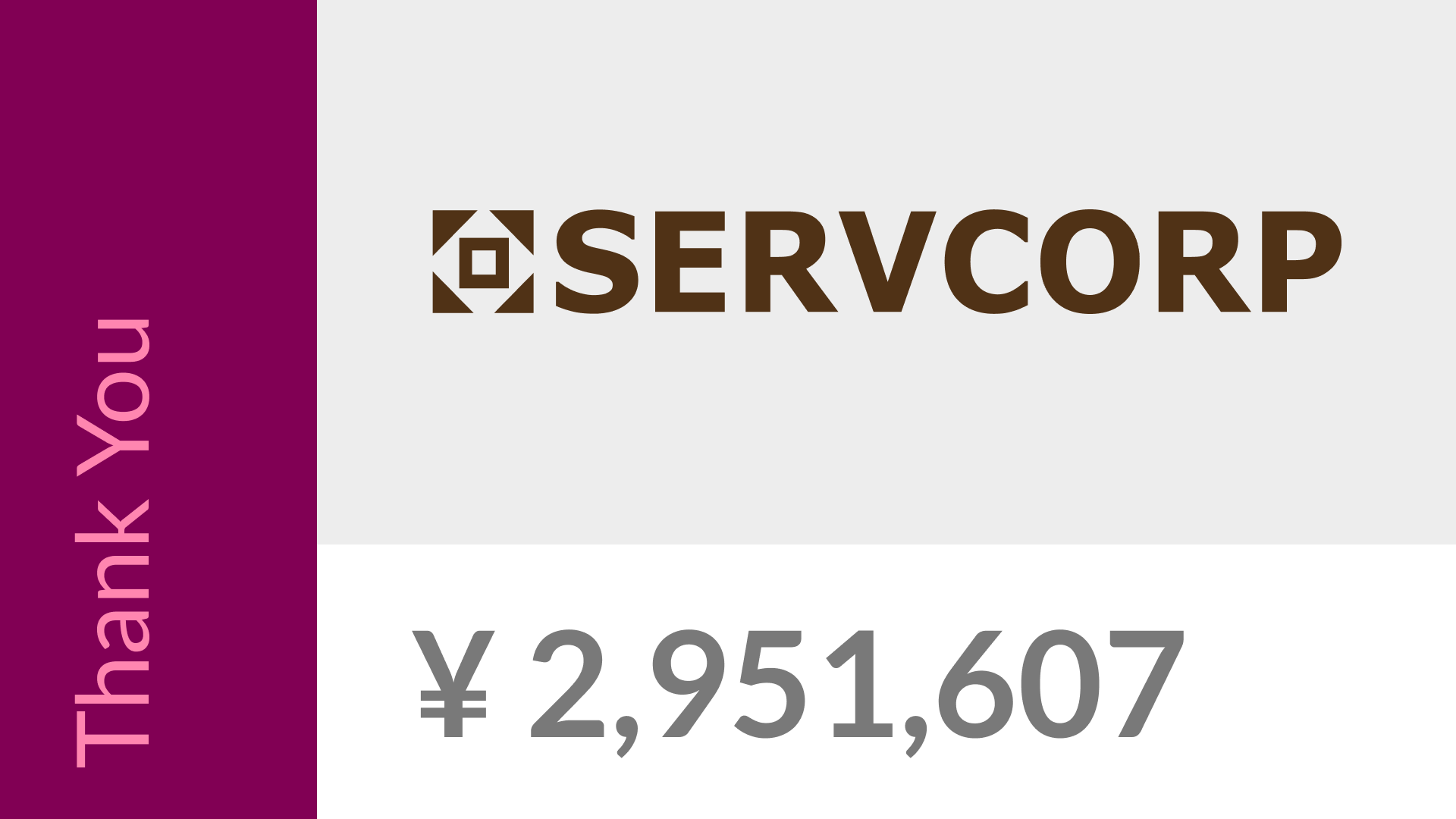 01 Nov

Thank You Servcorp!
Our partner, Servcorp Japan, donated ¥2,951,607 to RFTC Japan to aid in our mission to eradicate breast cancer as a life-threatening disease in Japan.
Servcorp Japan found innovative ways to increase breast cancer awareness amongst their clients and to raise funds for RFTC Japan. Their fundraising activities included raffles and product sales all lovingly homemade by Servcorp's employees.
Foundation Trustee, Olga Vlietstra, general manager of Servcorp Japan, and her staff first launched a series of fundraising campaigns in the summer of 2015 at the company's various locations around the country. Servcorp Japan's generous donation will help the foundation continue our educational initiatives to spread breast cancer awareness to more people and companies this year in 2022.
RFTC Japan, and those who benefit from our programs, would like to express our deepest gratitude to Servcorp Japan for their continued generosity and active support!