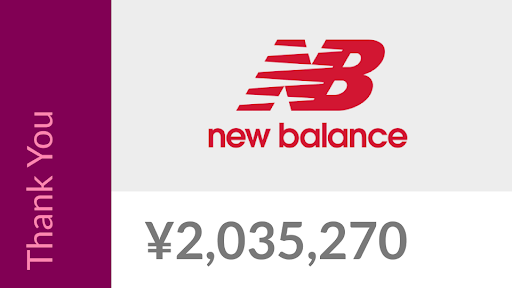 02 Apr

Thank you new Balance Japan!

Our partner, New Balance Japan, donated 2,035,270JPY to RFTC Japan to support our mission to eradicate breast cancer as a life-threatening disease in Japan.

New Balance Japan also supports the Foundation's initiatives through providing official T-shirts our charity run event "Run for the Cure Walk for Life", participating in charity events, and hosting breast cancer seminars for their staff members.

New Balance Japan's donation enables the Foundation to continue outreaching this year with the vital message of breast cancer awareness, the importance of early detection and treatment, and support for breast cancer survivors.

RFTC Japan and those who benefit from our programs would like to thank New Balance Japan for their years of active support and spirit of generosity!