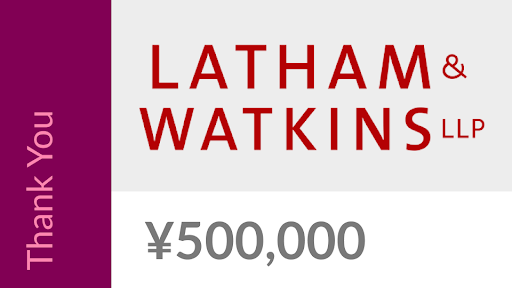 20 Dec

Thank You Latham & Watkins!
RFTC Japan's Patron sponsor Latham & Watkins LLP has donated 500,000 yen to support Run for the Cure Walk for Life 2022.
Latham & Watkins' generous donation will help us continue to spread breast cancer awareness to people and companies throughout Japan through our educational outreach programs such as the "Hana-me" seminars and the quarterly bilingual magazine "PiNK". RFTC Japan is deeply grateful for Latham & Watkins' support.