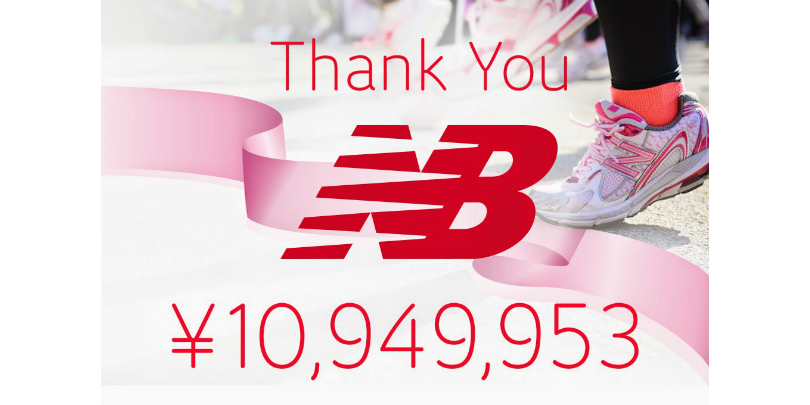 19 May

Donation Received from New Balance Japan
New Balance Japan, Inc. has been a devoted Partner ever since Run for the Cure® Foundation started its mission 12 years ago. Every year, New Balance Japan has donated a portion of the proceeds from the sale of its Pink Ribbon-line of apparel and shoes.
The total for Year 2014 amounted to JPY10,949,953!
So much to be grateful for in regard to this enduring partnership, and their generous support for the Foundation!
New Balance Japan is a great example in so many more ways. They have been providing yearly mammography screenings for all female staff since 2007. A Mammography bus is arranged to come to their company so that the top two obstacles for getting a mammography are eliminated — the expense and lack of time. Moreover, New Balance Japan encourages employees to make a donation of JPY1,000 to Run for the Cure® Foundation for their free mammography screening. Continually showing support in so many ways makes a difference in the most direct way.
For more details about New Balance Japan's Pink Ribbon activities, please check the New Balance Japan website (Japanese).