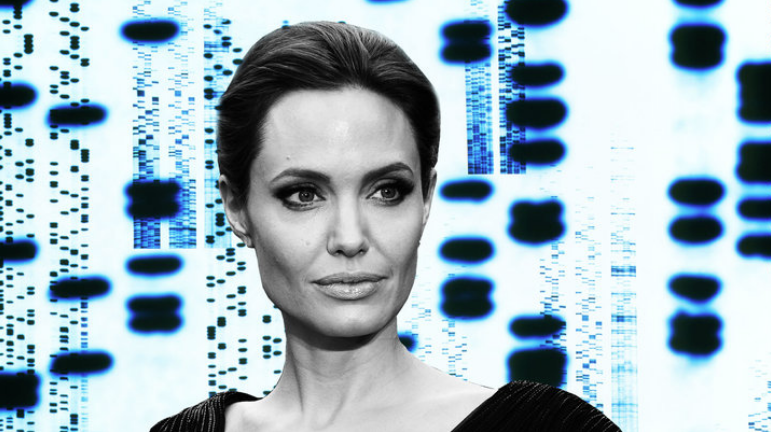 16 5月

The 'Jolie Effect' Was A Game-Changer For Breast Cancer, But It Was Just A Start
The 'Jolie Effect' Was A Game-Changer For Breast Cancer, But It Was Just A Start
---
著: エリカ・スタリングス ERIKA STALLINGS | HUFFINGTON POST
Five years ago this Monday, actress and humanitarian Angelina Jolie announced to the world in a New York Times op-ed that she is a BRCA1 gene mutation carrier, and that she underwent a preventative double mastectomy to help reduce her breast cancer risk. BRCA1 and BRCA2 are tumor-suppressing genes, and mutations of these genes elevate a person's lifetime risk of developing breast cancer to 72 percent and 69 percent, respectively.
Jolie's essay played a critical role in increasing awareness of both BRCA mutations and genetic testing. Her announcement had such a significant impact, scientists observed what's now referred to as the "Jolie effect" ― genetic testing for BRCA1 and BRCA2 mutations increased by 64 percent in the three-week period after Jolie's essay ran in the Times. Six months later, genetic testing rates remained 37 percent higher than in the four months prior to the op-ed's publication.
We've seen a few scientific breakthroughs in the past five years when it comes to treating cancers caused by BRCA mutations. However, significant challenges remain regarding access to genetic counseling and testing in the U.S.
Many At-Risk Groups Aren't Getting Tested
Despite the increase in genetic testing after the release of Jolie's op-ed, many patients who would benefit most from genetic counseling are still being overlooked.
In February 2017, researchers at Stanford University conducted a study of recently diagnosed breast cancer patients to evaluate their use of and their perspectives on genetic counseling and testing. Although 66 percent of the more than 2,500 survey respondents said they wanted genetic testing, only 29 percent had received it. And among the survey respondents believed to be at high risk for a cancer-causing mutation, only about 53 percent had undergone genetic testing.
This means about 47 percent of high-risk patients who had already been diagnosed with breast cancer didn't undergo genetic testing ― a missed opportunity for the patients and their families to potentially prevent future cancer diagnoses.